December 2020 Employees of the Month
December 2020 Employees of the Month
December 01,2020
It takes a lot of hard work and dedication to keep AC Transit buses on the road and running smoothly. Each month, the District honors the service of those drivers and mechanics who contribute directly to this effort by awarding "Employee of the Month" honors from our Supervision, Maintenance and Transportation divisions. Our candidates are nominated by supervisors at our Central Maintenance Facility and at each of AC Transit's four bus divisions in Emeryville, Richmond, East Oakland and Hayward. Winners from each division and one from the Central Maintenance Facility are selected by the Superintendent of the division. Each winner receives a gift certificate to a local restaurant.
We are pleased to announce the "Employee of the Month" winners for December 2020.
SUPERVISION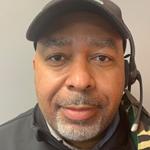 James Evans
Transportation Supervisor
James Evans always goes above and beyond in helping the District at any time or location and at a moment's notice. Supervisor Evans will agree to work in the Salesforce Transit Center (STC), in the Operations Control Center, the Road or even backfilling as an Assistant Superintendent if needed. Whatever the ask is, James willingly steps up and delivers.
CENTRAL MAINTENANCE FACILITY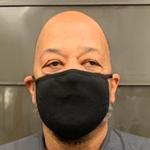 Rodney Wilson
Body/Frame Mechanic
Rodney Wilson is a Body/Frame Mechanic at Central Maintenance Facility. His tasks range from accident and body repair to major collision and frame repairs. He recently assisted with coordinating the installation process of the Operator Virus Shields on the District's fleet which helps protect our bus operators.
Thanks, Rodney!
EMERYVILLE DIVISION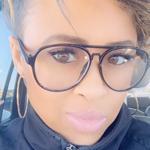 Tynisha Britton
Bus Operator
Tynisha Britton is an ambitious quick learner with a positive attitude. She's always very helpful and attentive to operational needs. Operator Britton is a team player and very customer-service oriented, which makes her a great asset to our division.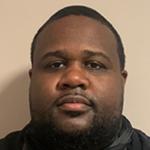 John House
Service Employee
John is a hard-working, dedicated and professional employee. He has a positive attitude and is always willing to lend a hand. John is a devoted team player who unselfishly assists any employee and demonstrates initiative by eagerly approaching his tasks. John is very dependable and can always be relied on to be flexible with his schedule to accommodate the District's needs when necessary.
RICHMOND DIVISION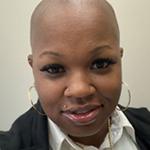 Dominique Knighten
Bus Operator
Dominique Knighten takes pride in her job and enjoys transporting customers to/from their destinations safely. Ms. Knighten exhibits great customer service skills, a beautiful personality and shares a never-ending smile with everyone. Nomination well earned, Operator Knighten.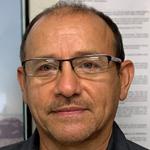 Jose Cardenas
Lead Mechanic
Jose Cardenas is the mid-shift RWF. He is very dependable, works well with others and shares his vast technical knowledge with veteran & new technicians. Since the pandemic started, Jose has been very flexible to ensure there is shift coverage to ensure the buses are road-ready. He is an asset to Division 3 and the District. Thank You, Jose, for everything you do.
EAST OAKLAND DIVISION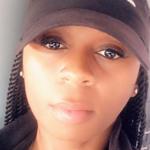 Tanada Jones
Bus Operator
Tanada Jones has an admirable work ethic. Operator Jones has a great attendance record, team-player mentality and positive attitude. She voluntarily assists when asked and maintains a calm demeanor at work. Ms. Jones takes tremendous pride in her job and exemplifies a truly-professional bus operator.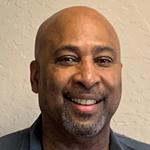 Greg Burns
Journey Level Mechanic
Mr. Burns has been a staple in the maintenance department for over 30 years, remaining consistent and reliable while becoming a mentor to our younger mechanics. He has adapted well to the ever-evolving world of vehicle maintenance. Greg sits on the D4 Safety Committee where he plays a pivotal role in upholding the District's high-safety standard and works with fellow mechanics to resolve concerns that arise. Mr. Burns is truly an asset to Division 4 and the District as a whole.
HAYWARD DIVISION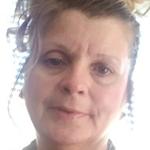 Patricia Cunha
Bus Operator
Patricia Cunha is a humble, dedicated and motivated employee with excellent customer service skills. Ms. Cunha leads by example by maintaining a positive attitude and great enthusiasm for learning and growing professionally. She greets customers with a smile and takes extra care to ensure riders are satisfied.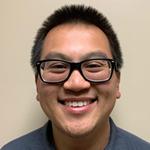 Sunny Dang
Journey Level Mechanic
Sunny Dang has been with the AC Transit Team for a short time, but Sunny has already shown superior knowledge. Last week Sunny went on a road call for a coach stuck at an overpass that started to back up traffic in both directions. The engine was able to start, but the coach would not go into gear. Sunny was able to troubleshoot the coach on-site, get it into gear and drive the Coach back to the yard. We are glad to have you as part of the team.