March 2022 Employees of the Month
March 2022 Employees of the Month
March 01,2022
It takes a lot of hard work and dedication to keep AC Transit buses on the road and running smoothly. Each month, the District honors the service of those drivers and mechanics who contribute directly to this effort by awarding "Employee of the Month" honors from our Supervision, Maintenance and Transportation divisions. Our candidates are nominated by supervisors at our Central Maintenance Facility and at each of AC Transit's four bus divisions in Emeryville, Richmond, East Oakland and Hayward. Winners from each division and one from the Central Maintenance Facility are selected by the Superintendent of the division. Each winner receives a gift certificate to a local restaurant.

We are pleased to announce the "Employee of the Month" winners for Month 2022.
SUPERVISION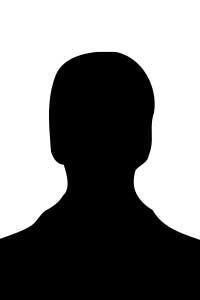 Ronald Trigg
Transportation Supervisor
Supervisor Ronald Trigg leads by example. Mr. Trigg is always willing to provide assistance for our operators and passengers. His knowledge and expertise is a key factor for field operations. Mr. Trigg is a valued member of the Supervision team.
CENTRAL MAINTENANCE FACILITY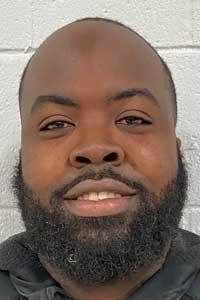 David Johnson
Apprentice Mechanic
David Johnson is a Heavy-Duty Coach Apprentice Mechanic. He strives to learn and is developing his skills every day constantly. David is motivated to continue his road to become a Journey Level Mechanic and works above his skill level. He is a pleasure to have in the shop and is always willing to help and learn from others.
EMERYVILLE DIVISION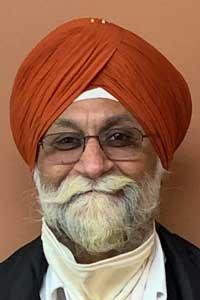 Ranjit Singh
Bus Operator
Operator Ranjit Singh has a calm demeanor and an effective professional approach to conflict. Mr. Singh's exemplary customer service skills and professionalism are an asset to the Division 2 Team and District.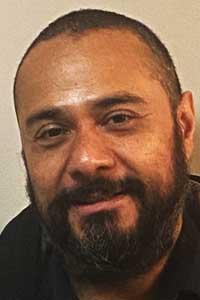 William Brambila
Mechanic
William has taken the lead and active role with our FCEB Fleet. His eagerness to take on troublesome tasks has shown through his work ethic. William has taken the extra steps to get the training he needs and goes above and beyond to communicate with the proper people to get the coaches repaired. Thank you for your determination and hard work.
RICHMOND DIVISION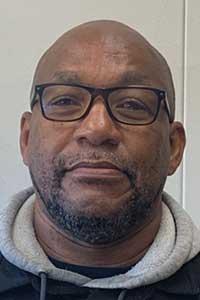 Lawrence Morgan
Bus Operator
Lawrence Morgan has great internal and external customer service skills. He is well-known for always greeting staff and volunteering to assist passengers or staff when needed. Mr. Morgan has an obvious joy for working in transportation and public service.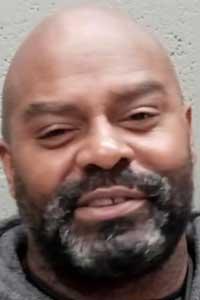 Jimmy Carter
Mechanic
Jimmy Carter is a valuable member of the team and is an asset to AC Transit. Jimmy is a hard worker that is always willing to help anyone in need of assistance, as he demonstrated during the holidays. Jimmy worked overtime when needed and volunteered to be the shop lead. If things need to get done, Jimmy is one of the first to volunteer with a positive attitude and a smile.
EAST OAKLAND DIVISION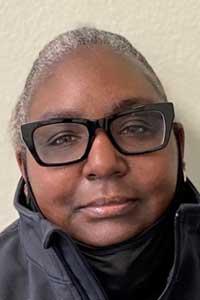 Judith Jackson
Senior Division Clerk
Senior Division Clerk Judith Jackson is a hard worker with a positive attitude. Ms. Jackson maintains employee files, assists operators with all clerical needs, and maintains the division bulletin board as a clerk. She also takes the initiative to consistently help with all special projects. Division 4 is fortunate and glad to have her as a role model on the Division 4 Transportation Team.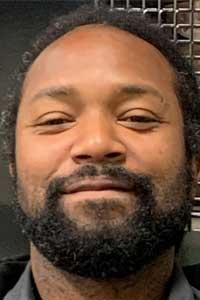 Clinton Ison
Facilities Mechanic
Clinton has brought a positive attitude. He strengthens the current facilities team and shows the camaraderie not often seen. Clinton takes his time to greet everyone, and even while wearing a face mask, you can see that he is genuinely happy to be here. Clinton is very diligent at his work, holds himself accountable for completing his task, and takes pride in what he does. We are very fortunate to have him at AC Transit.
HAYWARD DIVISION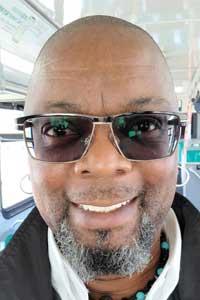 Walter Edwards
Bus Operator
Walter Edwards is always helpful and efficient in his duties. His knowledge, experience and great personality continuously aid Division 6 in achieving excellence every day. Mr. Edwards has a positive attitude and great relationships with his peers and passengers. We appreciate and thank you, Operator Edwards!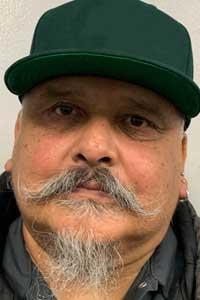 Phillip Mendoza
Sr. Body Shop
Mr. Mendoza goes above and beyond making sure the division coaches are in pristine shape. Phil continuously inspects buses in the yard for broken windows, interior stanchions, mirrors, etc in effort to provide the best fleet image possible. He strives for excellence and provides the community with coaches that appeal to the eye. Thank you for your dedication!!