November 2020 Employees of the Month
November 2020 Employees of the Month
November 03,2020
It takes a lot of hard work and dedication to keep AC Transit buses on the road and running smoothly. Each month, the District honors the service of those drivers and mechanics who contribute directly to this effort by awarding "Employee of the Month" honors from our Supervision, Maintenance and Transportation divisions. Our candidates are nominated by supervisors at our Central Maintenance Facility and at each of AC Transit's four bus divisions in Emeryville, Richmond, East Oakland and Hayward. Winners from each division and one from the Central Maintenance Facility are selected by the Superintendent of the division. Each winner receives a gift certificate to a local restaurant.
We are pleased to announce the "Employee of the Month" winners for November 2020.
SUPERVISION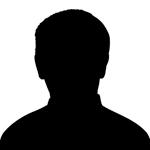 Rubin Lopez
Transportation Supervisor
Rubin Lopez is a team player. He consistently works on the BART Bus bridges and helps ensure all participating operators receive lunches. Along with the BART Bridges, Transportation Supervisor Rubin continues to assist Operators in the Hayward to Fremont service area. Congratulations and nomination well earned, Mr. Lopez!
CENTRAL MAINTENANCE FACILITY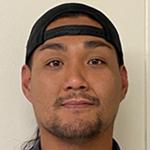 Jason Regino
Journey Mechanic
Jason is part of the CMF Quality Assurance Team. His tasks range from incoming vehicle and new vehicle post-delivery to outgoing vehicle quality assurance inspections. Jason is also part of the COVID-19 Shield design team and has been instrumental in designing and fitting each of our different buses. With his assistance, the District was able to outfit the fleet and help protect our Bus Operators. Jason is a huge asset to the CMF team, and his knowledge and expertise are much appreciated.
EMERYVILLE DIVISION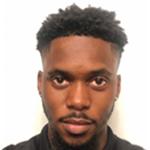 Brannan Anderson
Bus Operator
Operator Brannan Anderson is a young driver who carries himself with respect and dignity. Mr. Anderson always assists when needed and maintains both a positive attitude and a smile. Mr. Brannan shows up to work every day without complaints and performs his best despite these tough times. Division 2 is very proud to count him as one of its own.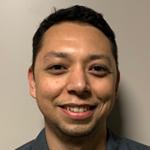 Adan Melchor
Maintenance Mechanic
Adan is a hard-working, dedicated and professional employee who accepts all tasks without hesitation regardless of the challenge. He always completes his tasks effectively and efficiently while always lending a hand. Adan always has a positive attitude and is always eager to learn new technology to diagnose coaches and volunteers for training when it becomes available. Thank you, Adan. You are appreciated.
RICHMOND DIVISION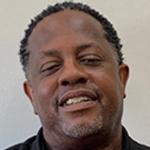 Darrell Brown
Bus Operator
Darrell Brown is reliable and very dependable. Mr. Brown always greets his co-workers and passengers with a smile or hello to brighten up their day. It is truly a pleasure to work with him.
work with him.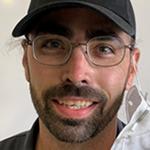 Matthew Grimm
Journey Level Mechanic
Matt has been a great addition to our D3 family. He is very dependable and can be relied on to be flexible with his schedule to accommodate the District's needs. Matt demonstrates a positive attitude and willingness to learn. During these uncertain times, Matt has also contributed to the completion of numerous projects and campaigns. We appreciate your dedication and hard work!
EAST OAKLAND DIVISION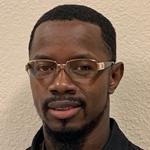 Joseph Walters
Bus Operator
Joseph Walters is a personable and professional operator with a great work ethic. Mr. Walters maintains a positive attitude and both good attendance and performance records. He works through challenging periods and situations and never complains. The Division 4 Team hopes Operator Walters continues to explore opportunities within the District - he is a District asset.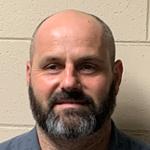 Chavdar Keremidchiev
Senior Body Mechanic
Mr. Keremidchiev came to D4 during the last sign up. He has helped our body shop tremendously over the last few months. He played an instrumental role in getting the Tempo coaches ready for their debut, installing Carey fingers and decals. The entire D4 family much appreciates his commitment to quality workmanship and can-do attitude.
HAYWARD DIVISION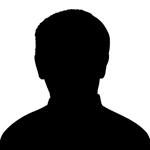 Deontae Johnson
Bus Operator
Deontae Johnson has expressed a great interest in learning and growing professionally. He has an excellent attendance record and is a model employee. Mr. Johnson always greets riders with a smile and takes extra care to ensure customer satisfaction. Operator Deontae consistently demonstrates a positive attitude and work ethic while working towards AC Transit goals.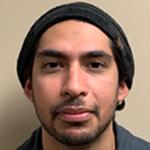 Jose Ceja Campos
Journey Level Mechanic
Mr. Campos demonstrates an outstanding work ethic and skill set. He ensures his work is complete with the utmost detail, quality repairs and on time. He is eager to learn, consistently takes the initiative and is always willing to take on additional projects. Recently, Mr. Campos led the PM HVAC inspections on our Gillig fleet. His contribution has helped improve D6 miles between chargeable road calls. Mr. Campos is an asset to AC Transit's Maintenance Department.