October 2021 Employees of the Month
October 2021 Employees of the Month
October 01,2021
It takes a lot of hard work and dedication to keep AC Transit buses on the road and running smoothly. Each month, the District honors the service of those drivers and mechanics who contribute directly to this effort by awarding "Employee of the Month" honors from our Supervision, Maintenance and Transportation divisions. Our candidates are nominated by supervisors at our Central Maintenance Facility and at each of AC Transit's four bus divisions in Emeryville, Richmond, East Oakland and Hayward. Winners from each division and one from the Central Maintenance Facility are selected by the Superintendent of the division. Each winner receives a gift certificate to a local restaurant.

We are pleased to announce the "Employee of the Month" winners for October 2021.
SUPERVISION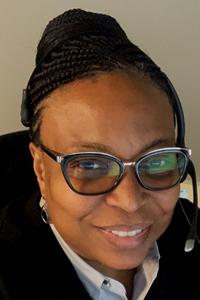 Nicole Lofton
Transportation Supervisor
Nicole Lofton is a team leader committed to ensuring the Supervision Department's success. Ms. Lofton willingly takes on duties or projects and helps other team members succeed in their duties. She also shares lessons learned with peers and coworkers. Transportation Supervisor Lofton, thank you for being a team player and making a difference!
CENTRAL MAINTENANCE FACILITY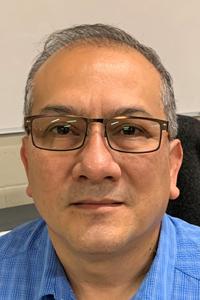 Carlos Mira Hernandez
Electrician
Since his addition to CMF, Carlos has taken on jobs that have been sitting for years. Carlos has been swapping out fluorescent lights with energy-efficient LED lighting throughout the property. Carlos also ran individual plugs for Hetras in the bays, making our day-to-day operations much safer. Carlos is an asset to our team.
EMERYVILLE DIVISION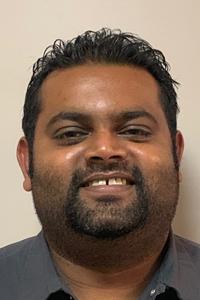 Ashneel Dass
Journey Level Mechanic
Dass has created his path as one of our apprentice mechanics and recently promoted to journey-level status. Dass has excellent diagnosing capabilities. In August, he repaired two no-start problems while simultaneously working with another mechanic to assist him with diagnosing his coach.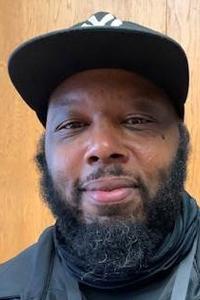 Alonzo Smith
Bus Operator
Operator Alonzo Smith's unique and vibrant personality creates a positive experience for passengers. Mr. Smith is often commended for his excellent customer service skills and care for internal and external customers.
RICHMOND DIVISION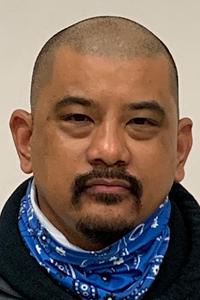 Justin Cruz
Journey Level Mechanic
Justin is a Lead Mechanic that can be relied upon to get the job done and takes the initiative to seek more responsibility in his role. He possesses a strong work ethic and takes great pride in his work. Throughout the COVID pandemic, Justin has maintained almost perfect attendance and often being the only employee on his shift. Justin is always eager to learn new technologies and routinely volunteers to attend training classes. Thank you for being on the D3 Team!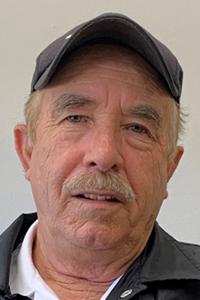 Ramiro Perez
Bus Operator
Ramiro Perez is a pleasant person and a great co-worker. He greets everyone after entering the building and readily fills open runs if requested or needed. Thank you for your service, Mr. Perez.
EAST OAKLAND DIVISION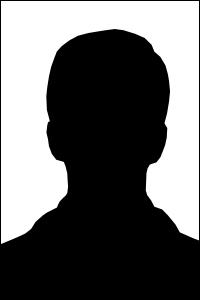 Nazir Kasim
Journey Level Mechanic
Nazir has done an outstanding job stepping up as lead on the weekend. He's been able to assist the maintenance supervisor in achieving division & district goals. Nazir was a big help as the division prepared to add more runs. He is goal-driven and shows excellent leadership towards his coworkers.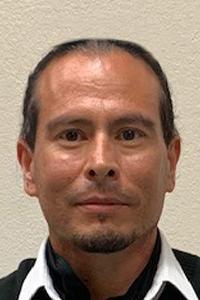 Francisco Yescas
Bus Operator
Operator Francisco Yescas has a team player mentality and positive relationships with his co-workers/passengers. Mr. Yescas willingly volunteers when needed, maintains great customer service skills, and leads by example. His attendance, performance, and work ethic are greatly appreciated. Mr. Yescas, congratulations and thank you for being an asset to AC Transit.
HAYWARD DIVISION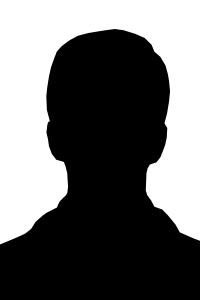 Cavin Christy
Service Employee
Cavin's deep cleans are done to perfection, paying attention to every detail. Cavin shares ideas to improve the workflow, making assignments easier with a better outcome, and always looking for improvements.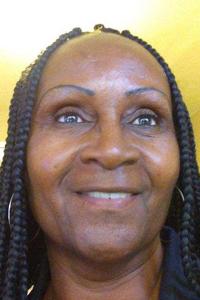 Sharon Locks-Bell
Bus Operator
Sharon Locks-Bell excels in her duties as an operator and maintains a positive attitude. She also has great enthusiasm for learning and growing professionally. Operator Locks-Bell assists peers by sometimes putting her own interest aside and working overtime to keep the service rolling. Thanks for all your help and positive attitude, Operator Locks-Bell!