Clipper Customer Service Center
AC Transit & Clipper Customer Service Center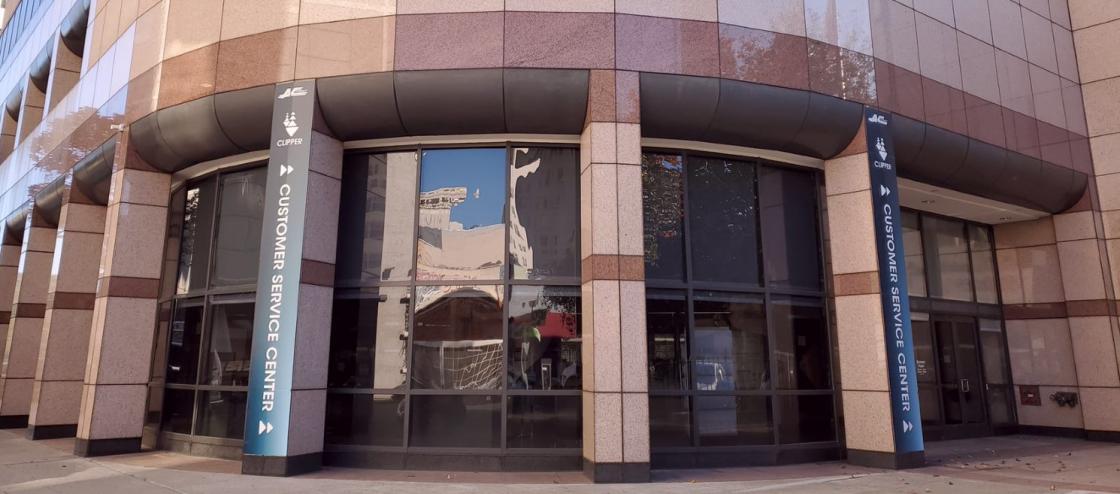 The AC Transit & Clipper Customer Service Center offers various services, such as transit fare sales, BikeLink, Regional Transit Connection (RTC) processing, Lost and Found retrieval and a full range of Clipper services.
UPDATE: In order to better support riders with questions about fare payment and Clipper purchases, we opened a temporary Customer Service Center on Monday, October 12. The Center is located in the lobby of AC Transit General Offices at 1600 Franklin in downtown Oakland.
Location:
1600 Franklin Street, Oakland, CA

Business Hours:
Monday through Friday, excluding holidays
8:00 a.m. to 5:00 p.m.
Clipper Services Offered:
Issue New or Replacement Clipper Cards for Adult, Youth, and Senior

Process and register Clipper card applications
Replace damaged or defective cards, which includes transferring value from old card
Replace lost or stolen cards, including transferring value from old card (transfer occurs the following day after customer report card lost or stolen to Clipper. Customers must first call Clipper at 1-877-878-8883 to report a lost or stolen card in order to block the card from further use. The block becomes effective overnight and staff at the customer service center can issue a new card the following day
Load Value or Fares onto Clipper Cards

Load cash and/or passes from all participating Clipper transit operators (AC Transit, BART, Caltrain, Golden Gate Transit, San Francisco MTA (Muni), SamTrans, VTA)
Pick up current actions to cards, such as Autoload instructions, unblocking cards, orders for Clipper value (actions initiated earlier via phone or online to Clipper at 1-877-878-8883)
Clipper Services Not Offered:
(Customers should call Clipper at 1-877-878-8883 for assistance)
Issue refunds
Unblock cards
Research billing issues, charge errors, transaction histories, etc.
Correct errors in adding cash value or passes