Ride on Fare-Free Fridays in September
Ride on Fare-Free Fridays in September
August 20,2021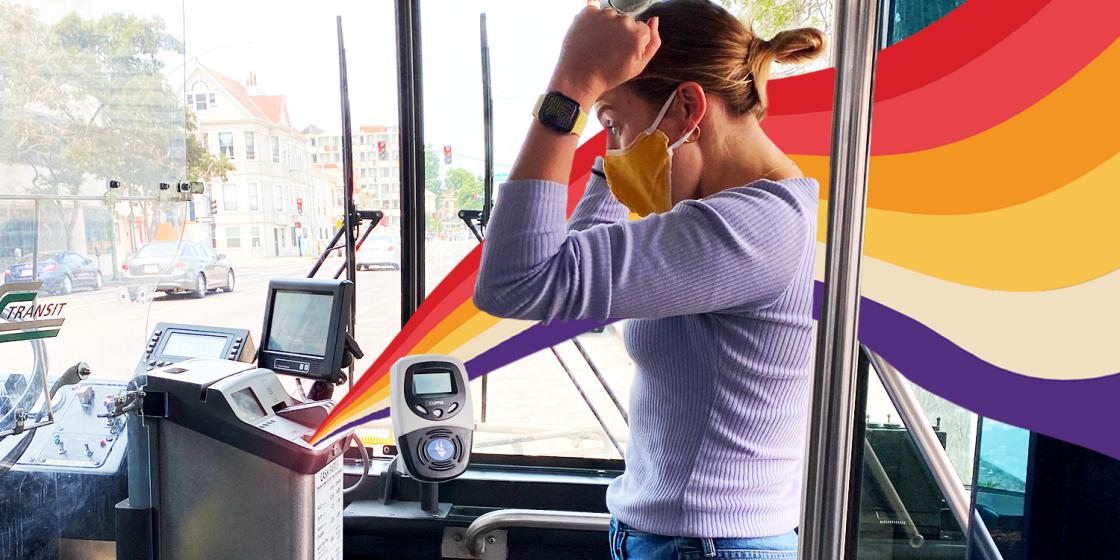 AC Transit is excited to welcome more riders on board as schools and workplaces are returning to in-person operations. To welcome riders back, and to thank those who have been riding with us all along, we are providing free rides every Friday in September with Fare-Free Fridays.
Fare-Free Fridays applies to all AC Transit local and Transbay lines, including the Dumbarton Express. Riders can board without fare payment from 12 am to 11:59 pm on September 3, 10, 17, and 24. Riders can expect to see fareboxes and Clipper card readers covered, and mobile fare payment deactivated during this time.
Countless Improvements
Hop on board and see what you've been missing. Along with providing free rides, Fare-Free Fridays offers the chance to check out AC Transit's new products and procedures, implemented to keep our community healthy and moving.
We've been working on countless improvements so you can count on us. Improvements like enhanced cleaning and ventilation, new contactless payment options, and masks and hand sanitizer available on board keep our bus operators and riders safe.
Additionally, we've lifted physical distancing requirements and returned to pre-pandemic bus capacity limits. Federal mandates still require face coverings when riding with us.
AC Transit is ready for you! Join us on Fare-Free Fridays and learn more about schedules, services, and our commitment to safety at actransit.org/welcome.