As Bay Area businesses, schools, and activities open back up, we welcome you home to AC Transit if you've been away. Even if you've been riding with us through the pandemic, you might not be aware of all the changes and improvements we've made to ensure it's easier than ever to board, pay, and ride. From available masks and hand sanitizer as soon as you board, to new contactless ways to pay your fare on your mobile device or on Clipper, to new technology that shows you real-time bus capacity, you'll discover something new about AC Transit. Not heading to your workplace or school everyday? That's OK--taking transit even a few days a week helps our growing Bay Area traffic congestion, and we've made it easier than ever to be an occasional AC Transit rider.
Take a look around, and find out how AC Transit's been working tirelessly behind the scenes to welcome you back to transit.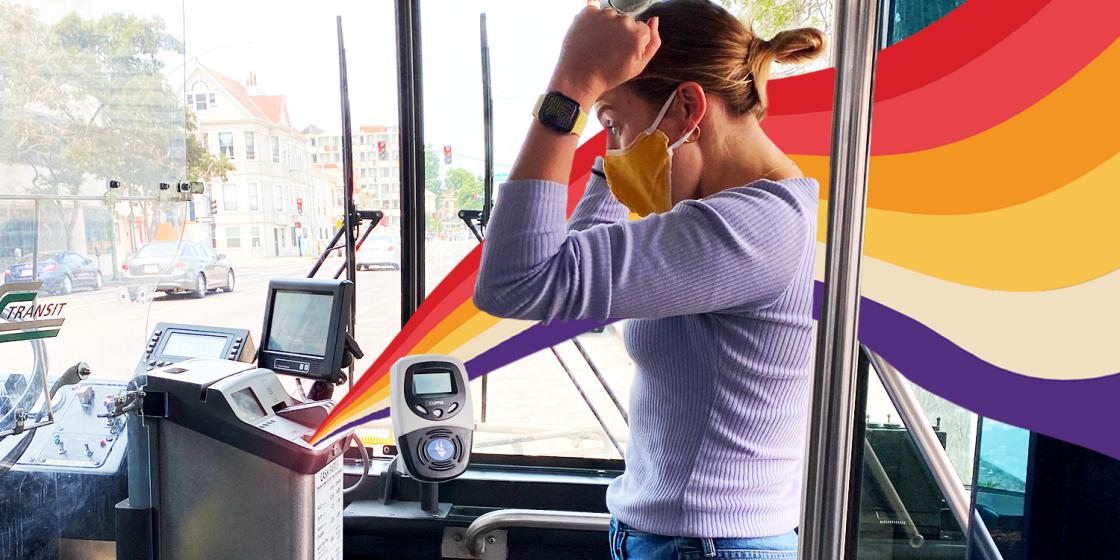 Fare-Free Fridays in September
AC Transit is excited to welcome more riders on board as schools and workplaces are returning to in-person operations. To welcome riders back, and to thank those who have been riding with us all along, we provided free rides every Friday in September with Fare-Free Fridays.
Fare-Free Fridays applied to all AC Transit local and Transbay lines, including the Dumbarton Express. Riders boarded without fare payment from 12 am to 11:59 pm on September 3, 10, 17, and 24.
Find Your Line
How to Pay
Ride Healthy