COVID-19 Information Center
AC Transit has been connecting the East Bay for 60 years. The COVID-19 pandemic has strengthened our commitment to continuing this proud tradition. We've implemented countless improvements so you can count on us—and we're working on countless more.
Check out what we're doing to stay ready for you.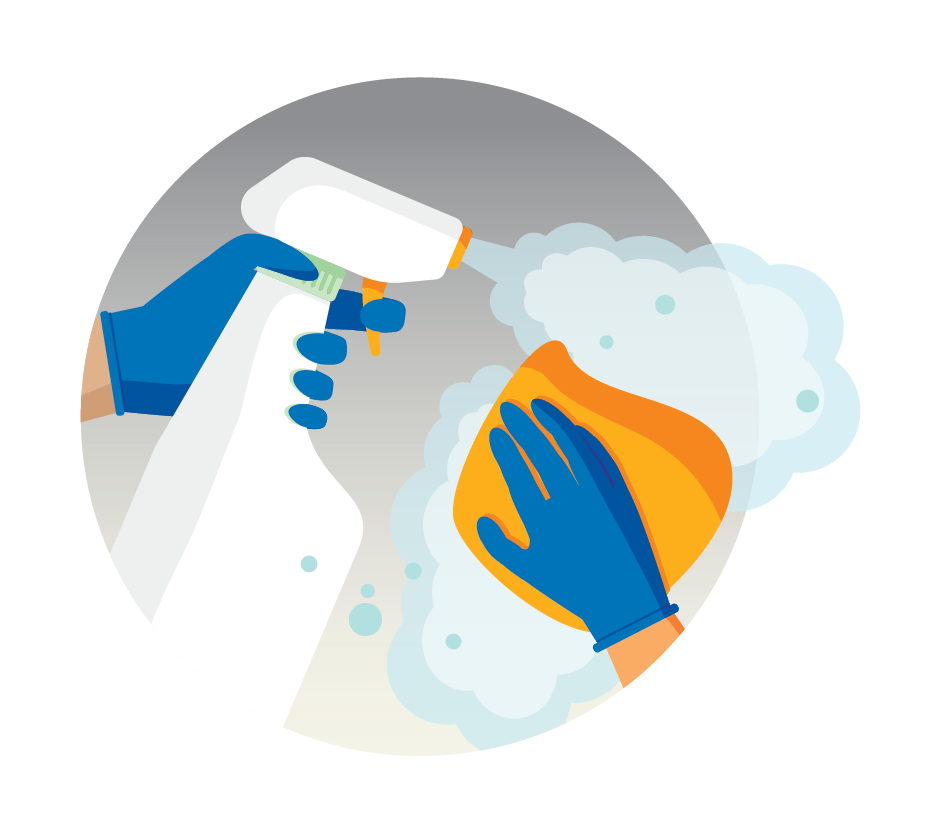 Enhanced cleaning
and ventilation
MORE
Our buses undergo daily disinfecting using EPA-approved products. Frequently touched surfaces get additional attention with detergent-based cleaning and bleach-based disinfecting.
We've also increased the cleaning of the onboard air with state-of-the-art HVAC filtration which refreshes the air 50 times an hour. You can help the HVAC system work effectively by keeping the bus windows closed. With the windows closed, onboard air can efficiently be filtered through the HVAC system by forcing old air out of the bus and circulating fresh-filtered air throughout the bus.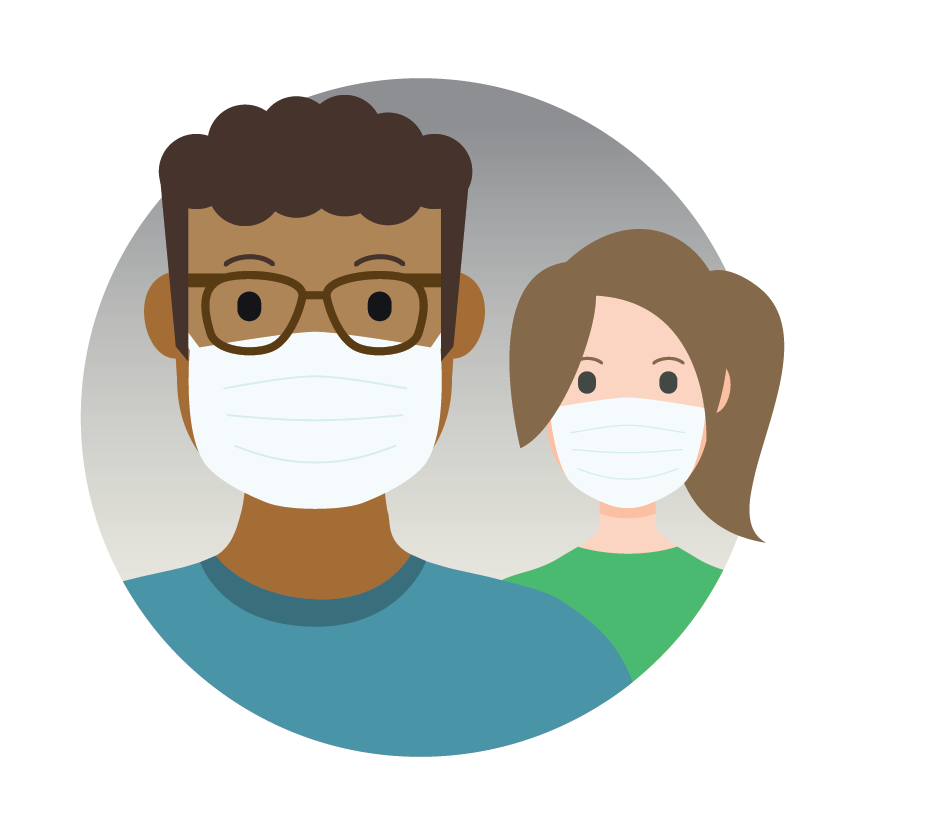 Masks and hand sanitizer available on board
MORE
The masks we provide are moisture-proof, non-toxic, latex-free, and are made of environmentally friendly materials. The hand sanitizer contains 70% ethyl alcohol and skin moisturizer. Hand sanitizer dispensers can be found on the panels above the steps of the rear or middle doors.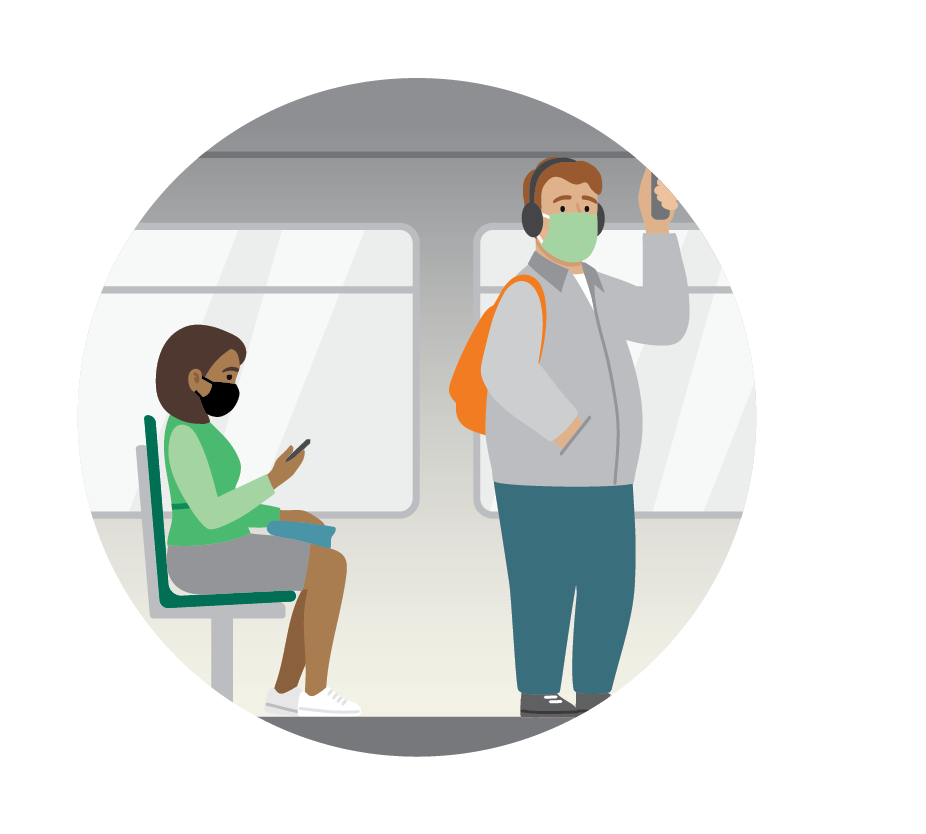 Increased bus
capacity
MORE
We've lifted physical distancing requirements and returned to pre-pandemic bus capacity limits. We will continue to make service adjustments and run larger buses when available.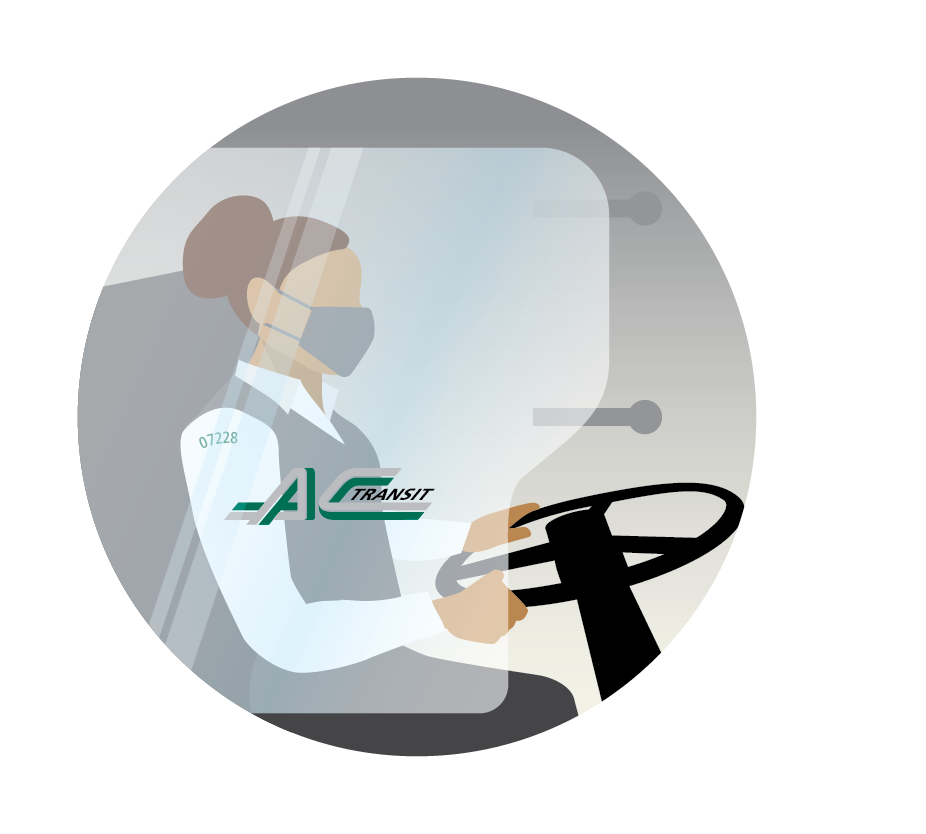 PPE for
frontline employees
MORE
To ensure we thrive, we have provided our essential employees with disinfecting wipes, masks, face shields, gloves, and eye protection. We've also increased cleaning and disinfecting of our workspaces, are requiring daily temperature checks at all AC Transit facilities, and have installed protective operator shields on every coach for added safety.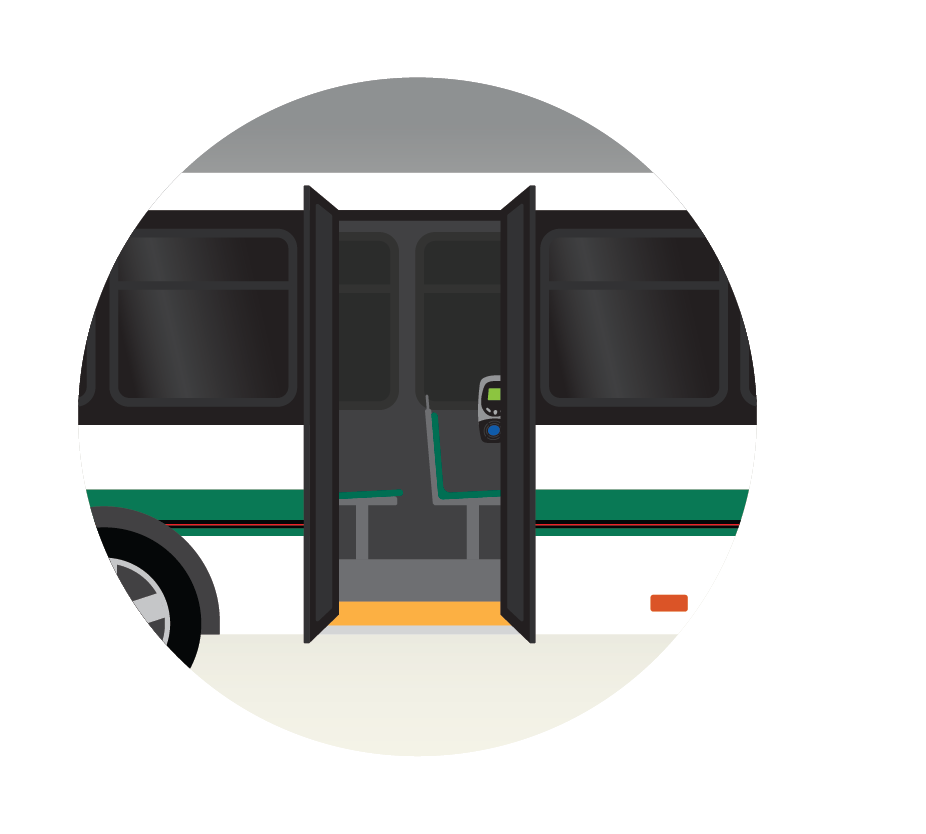 All-door
boarding pilot
MORE
We're piloting all-door boarding on lines 6 and 51B to provide faster service and facilitate contactless payment.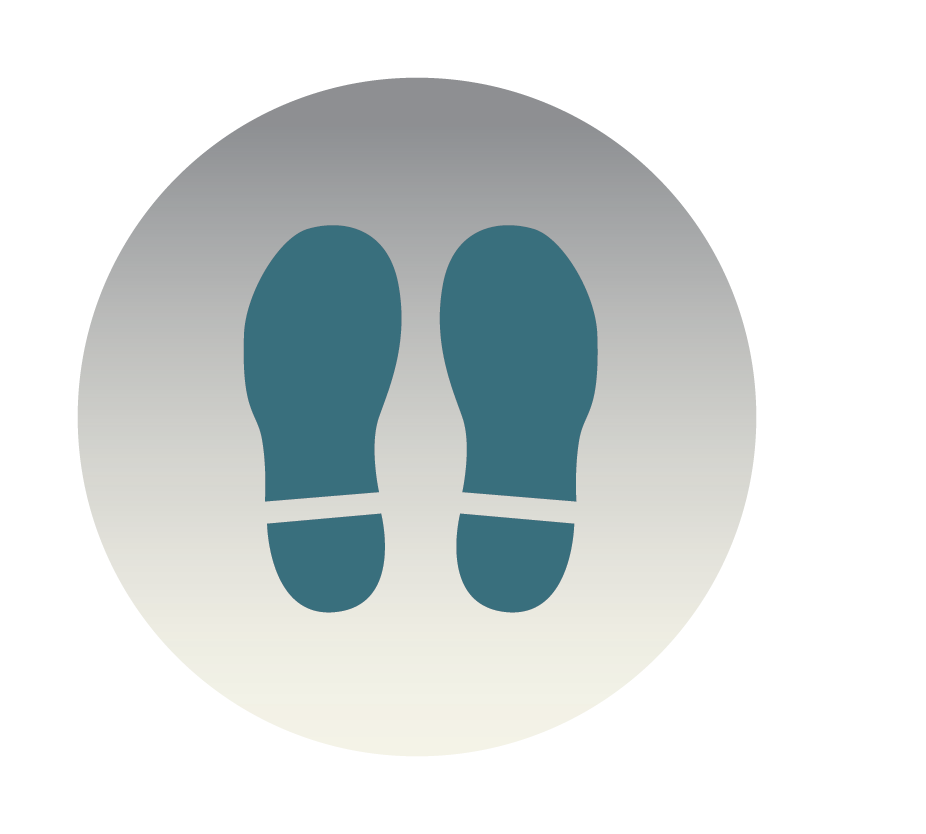 Physical distance
reminders
MORE
We've installed blue strips on all our coaches and purple decals at our Customer Service Center in Oakland as reminders to keep a healthy distance. Please help protect everyone's health by following these guidelines.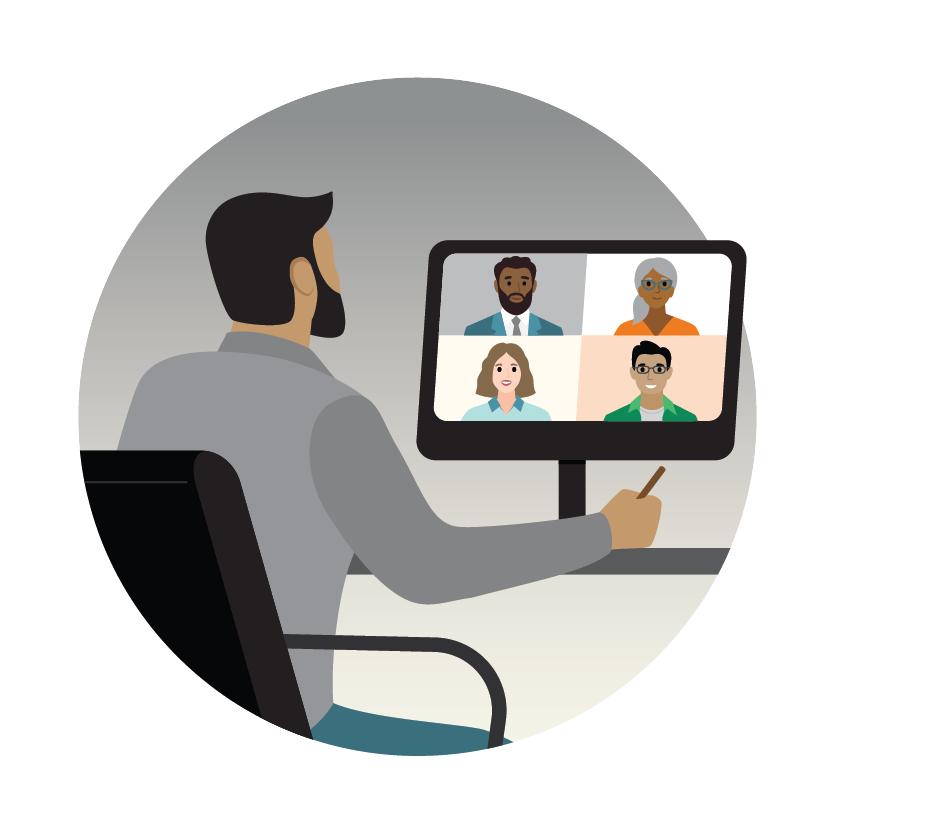 More community
engagement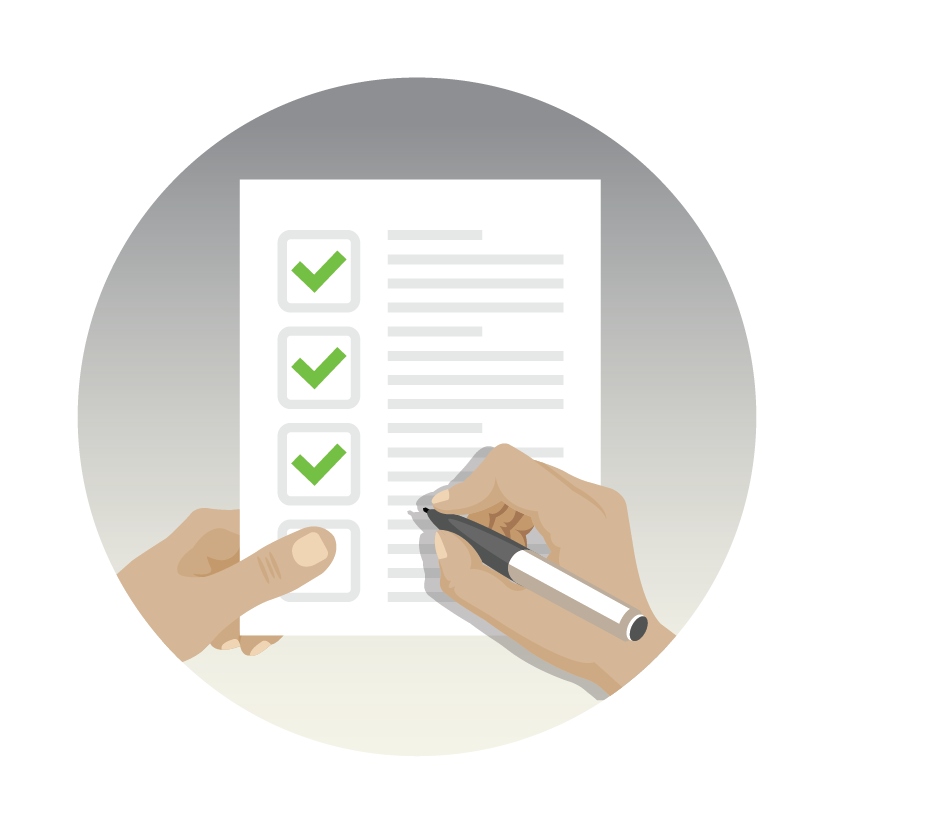 Added opportunities
for feedback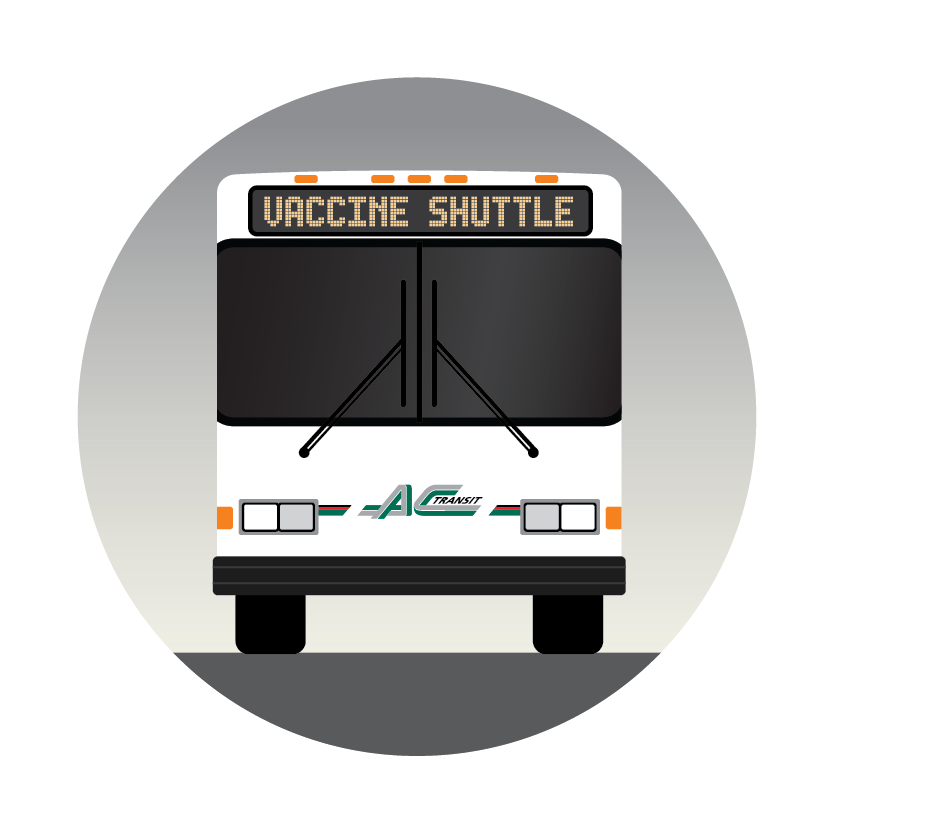 Helping recover
together
MORE
We've been doing our part to speed recovery by supporting local, state, and federal health mandates, offering free shuttles to the mass vaccination site, and uniting with other Bay Area transit agencies to support a cohesive response. We'll continue to coordinate with other regional transit and government agencies to support a faster recovery.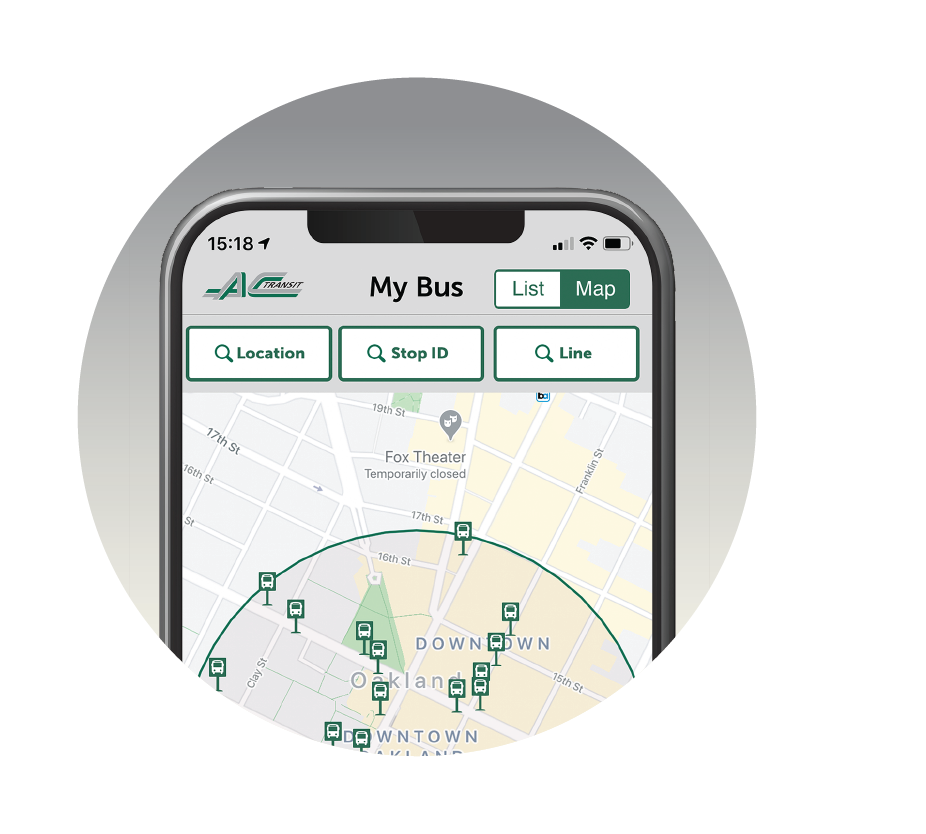 Official
mobile app
MORE
We've launched a mobile app available for free download on the AppStore and Google Play. You can easily find real-time information, pay your fare, and reach out to our customer service team directly from the app.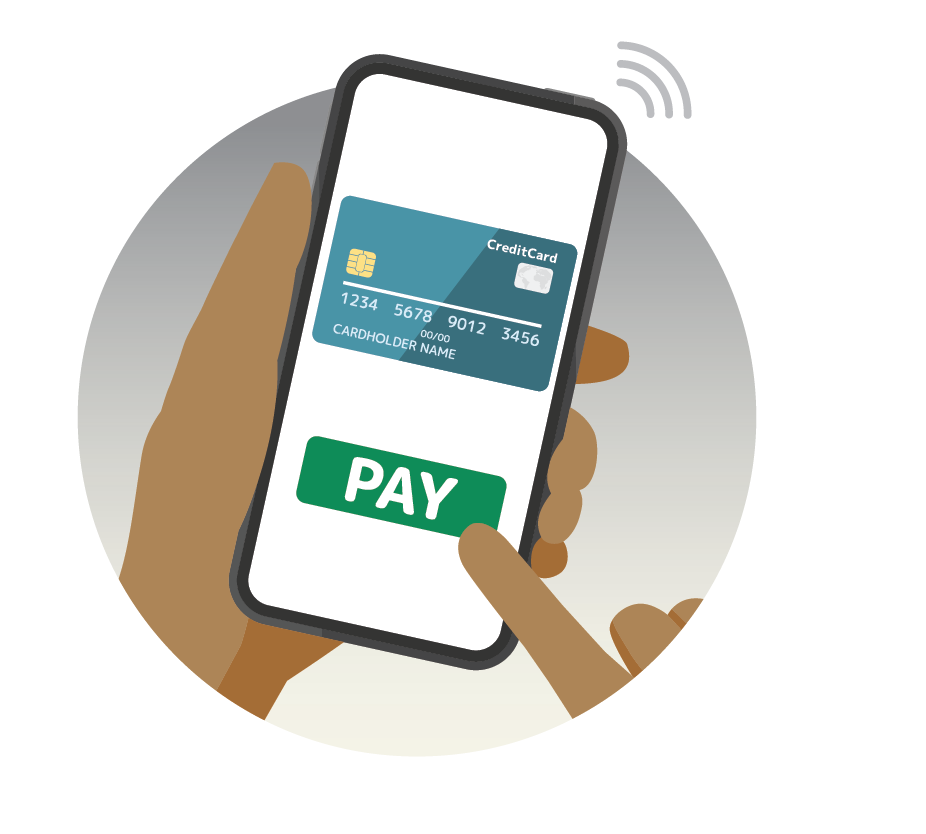 More contactless
ways to pay
MORE
We've introduced new fare options and more contactless ways to pay to make catching the bus easier than ever. Try Clipper, now also available on your phone, and check out our new 7-Day Pass and Pay-as-you-go fares available on mobile apps using AC Transit's mobile payment platform.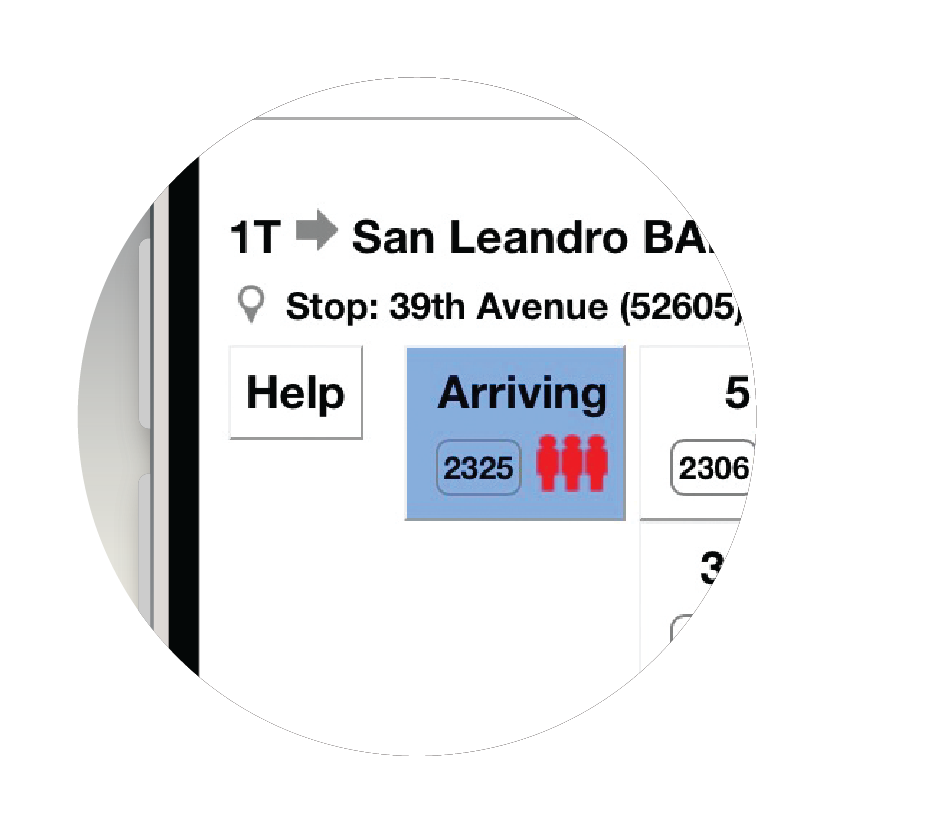 Expanded real-time information
MORE
We've launched the rider capacity feature which shares real-time information on web and mobile apps about how crowded the bus is so you can plan accordingly.
---