Happy Transit Month! Agencies and advocacy groups around the Bay Area are celebrating the month with events, gatherings, and prizes, including us! Scroll to find out more details about this month's events, who's participating, and where you can find them.
---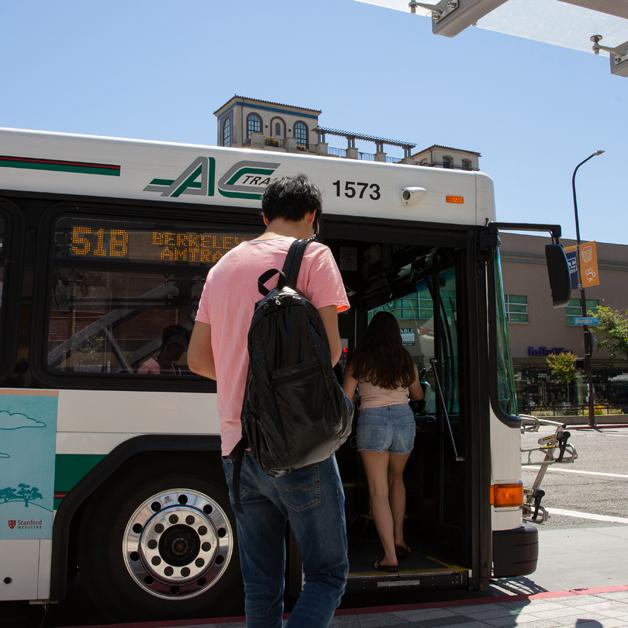 Ride Contest
The San Francisco Transit Riders have organized a ride contest that will give you the opportunity to win raffle prizes some of your favorite transit agencies. Every ride is another entry into our Transit Month raffle
Enter for your chance to also win prizes for the most rides taken, the best transit picture, and the best transit story. There will be weekly prizes, as well as ones for the whole month!
Raffle prizes provided by AC Transit:
Zero Emission Station Tour
Behind the Wheel Experience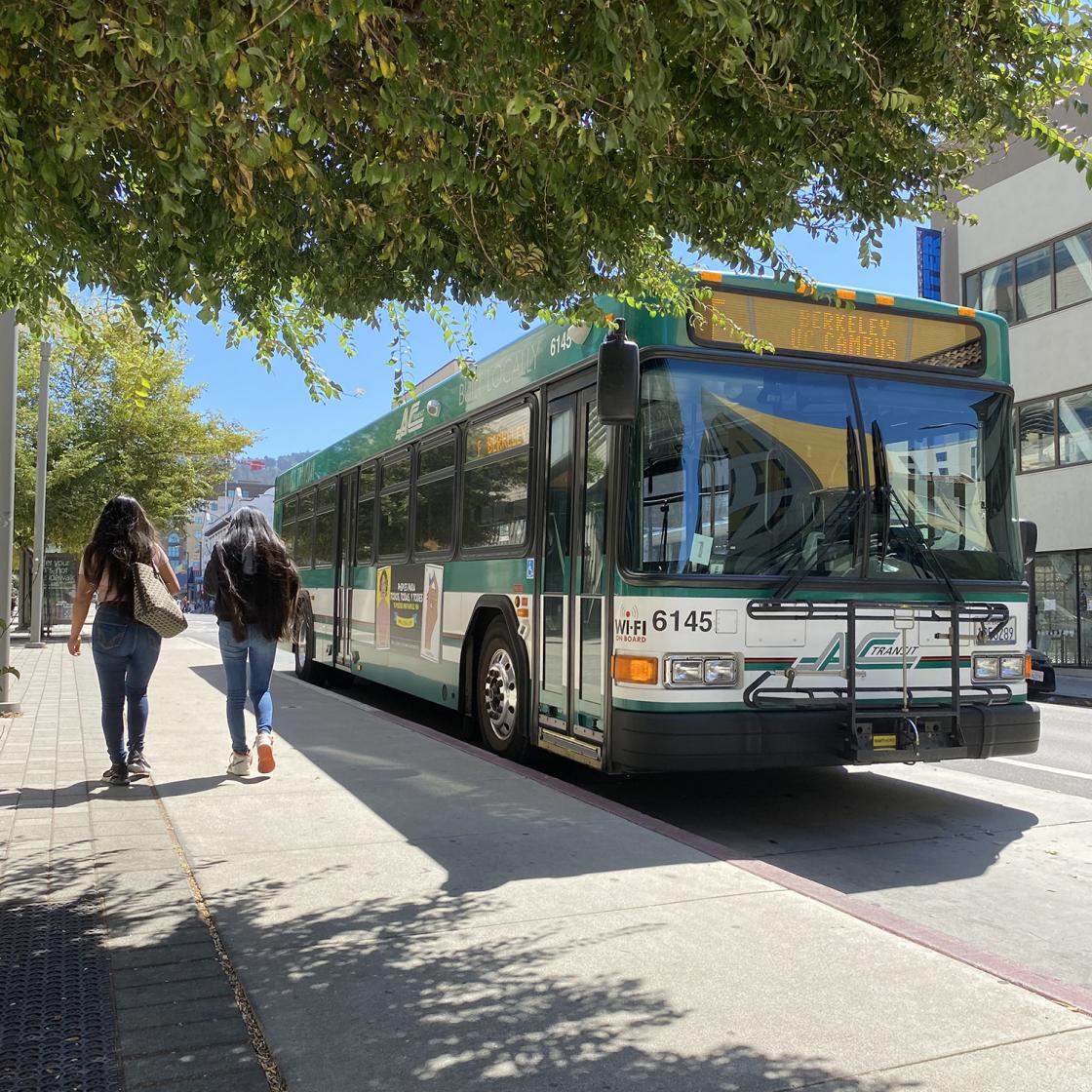 September 7: AC Transit Class Pass Forum
9 a.m. - 2 p.m. | UC Berkeley | Wheeler Hall Plaza
We, along with UC Berkeley Parking & Transportation, are hosting the AC Transit Class Pass Forum. Instead of an online forum, as we have been doing for the last two years, we want you to meet with both AC Transit and P&T Staff, in person, in the Fall, to discuss:
Multimodal Transit Connections
Using the Student EasyPass and Clipper BayPass
...and more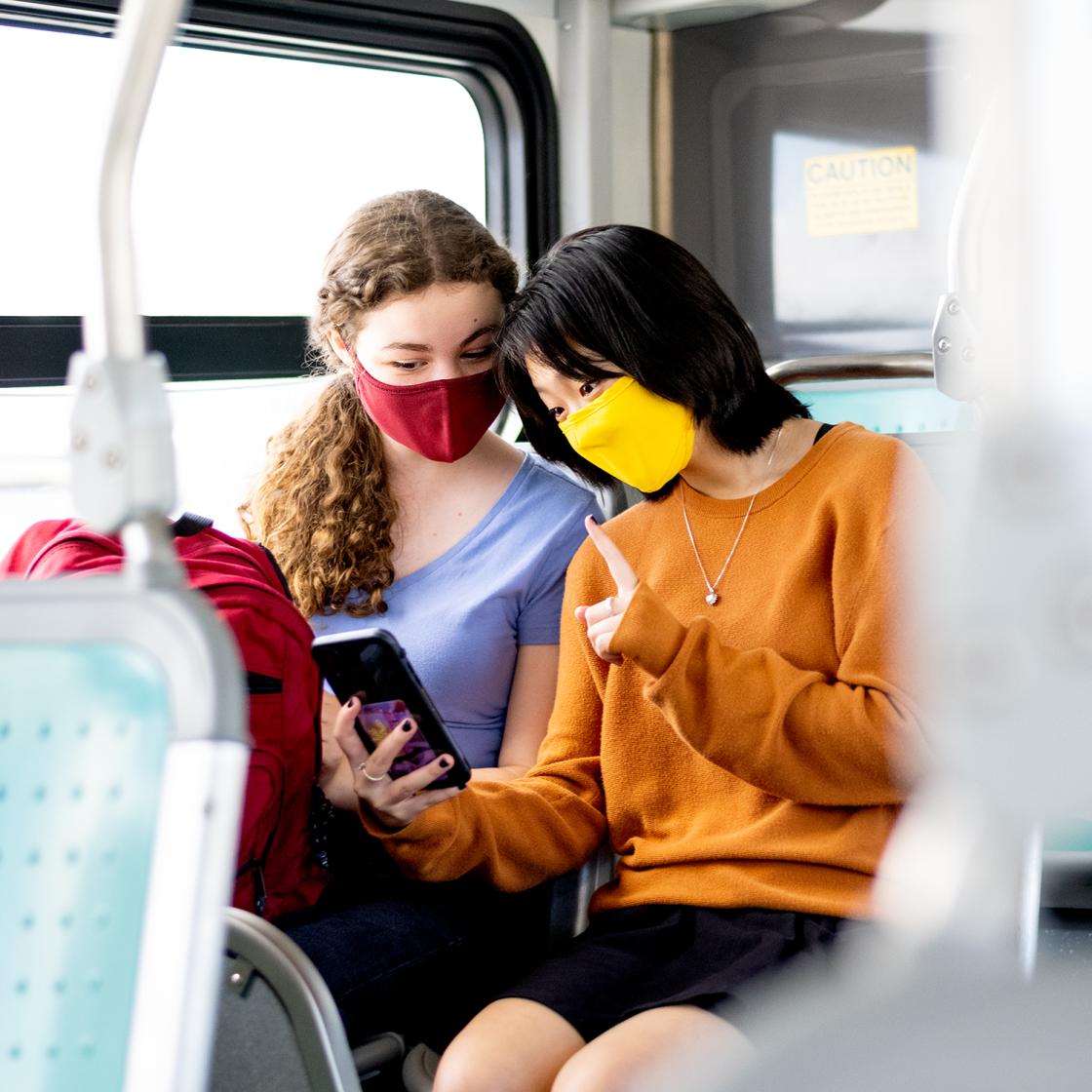 Welcome to AC Transit
Whether you are new to AC Transit or have been riding with us for years, you might not be aware of all the changes and improvements we've made to ensure it's easier than ever to board, pay, and ride. From new contactless ways to pay your fare on your mobile device or on Clipper, to new technology that shows you real-time bus capacity, you'll discover something new about AC Transit.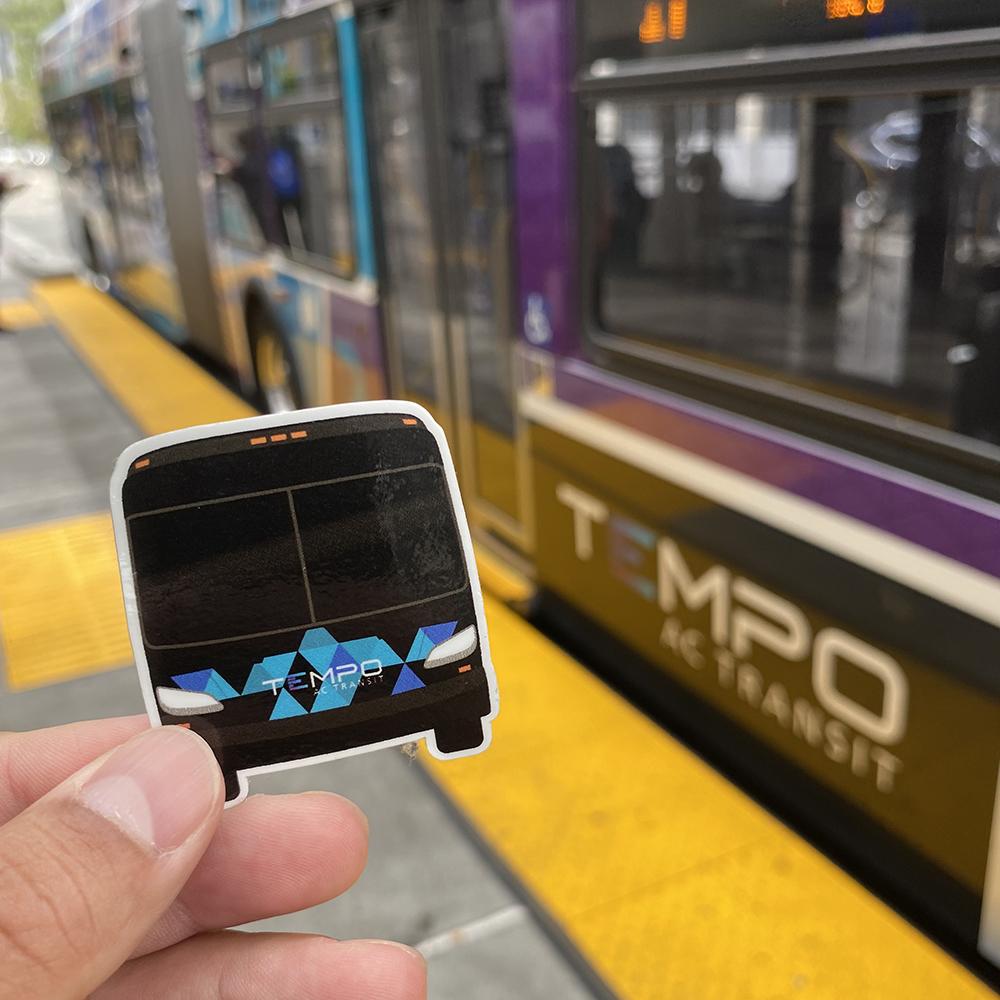 Tempo Scavenger Hunt
August 2022 marks the second anniversary of the launch of Tempo, our rapid bus system connecting the downtowns of Oakland and San Leandro. To honor the anniversary we are giving you the chance to win some Tempo swag!
We will place stickers in visible spots at select Tempo stations. Send us the station, location, and a photo of the sticker with a direct message on social media or on our website to win. Winners who locate at least six of the stickers will receive a grand prize!