PROJECT DESCRIPTION
The Major Corridors Study, finalized in 2016, recommended short and long-term infrastructure and operational improvements on the 11 high ridership corridors. The Rapid Corridors Project is the first step towards implementing the short-term recommendations on the Telegraph, San Pablo and West Grand/Grand Avenue corridors.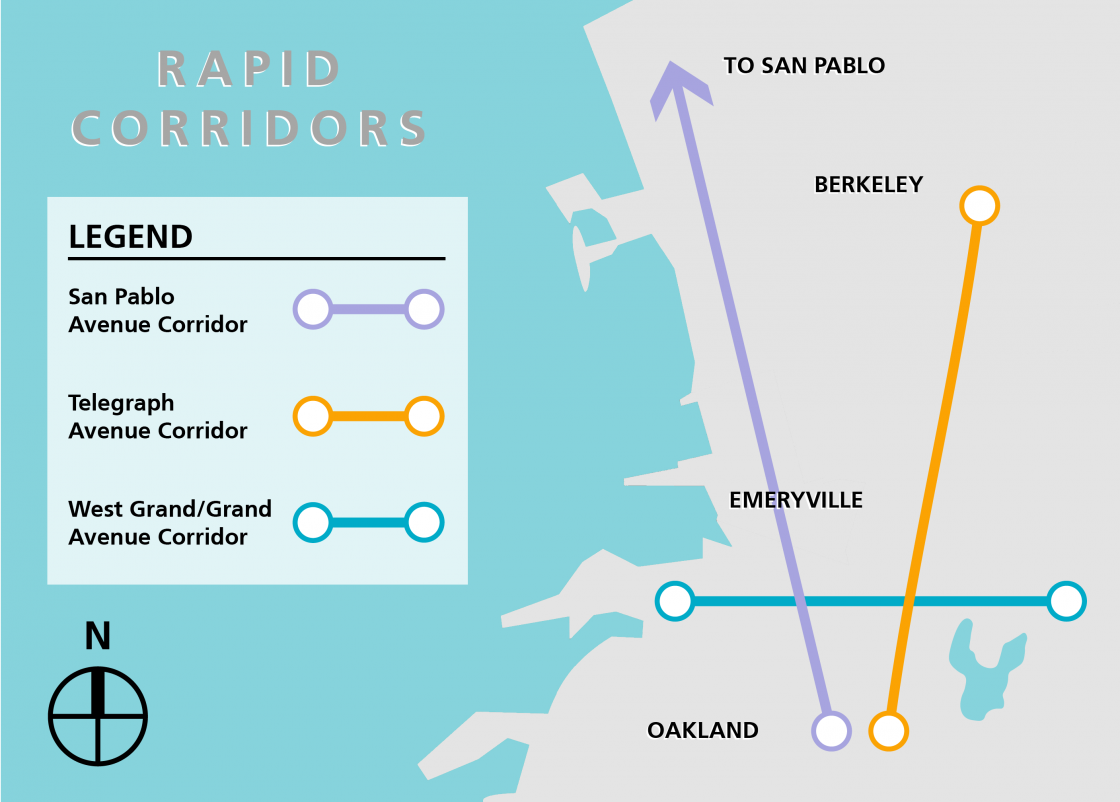 Project Objectives
Improve reliability and travel time on the Telegraph, San Pablo and Grand/West Grand Avenue corridors for daily riders
Improve safety and accessibility to bus stops on the Telegraph and Grand/W. Grand Avenue corridors
Improve signal timing
Click on the links below to learn about specific improvements proposed for each corridor.
Project Partners
Metropolitan Transportation Commission
California Department of Transportation
City of Albany
City of Berkeley
City of El Cerrito
City of Emeryville
City of Oakland
City of Richmond
City of San Pablo
Funding Partners
The project is funded by: