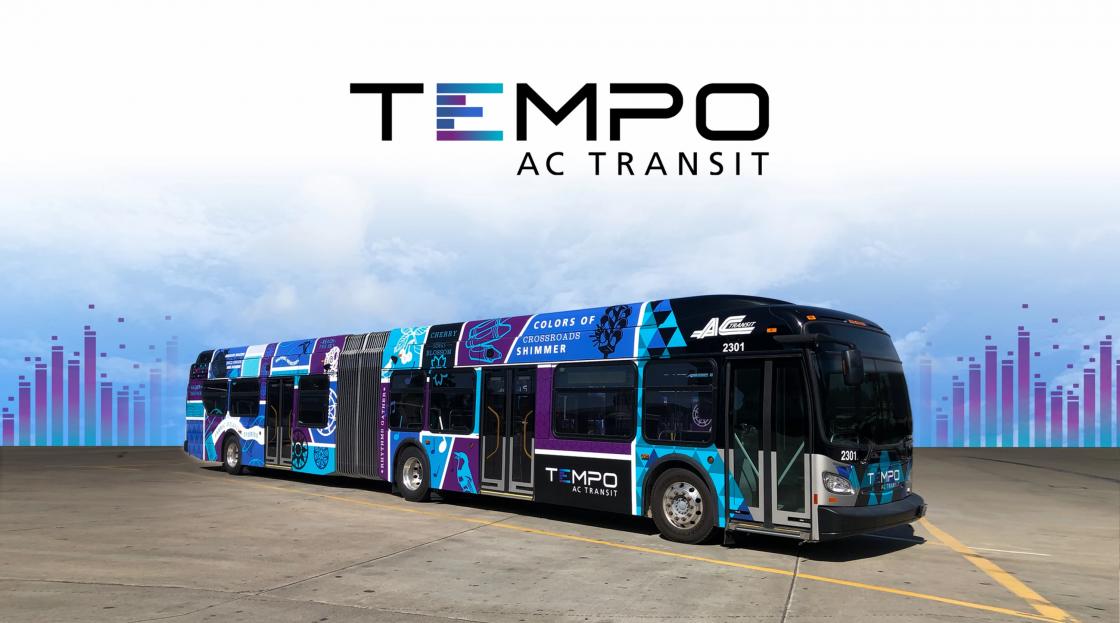 What is Tempo?
AC Transit Tempo is our bus rapid transit service. Tempo introduces new features to make your ride smoother, easier, and better.
Bringing Tempo to the vibrant, diverse, and growing communities of the East Bay is one of the many ways we're pursuing our mission to connect our communities with safe, reliable, sustainable service.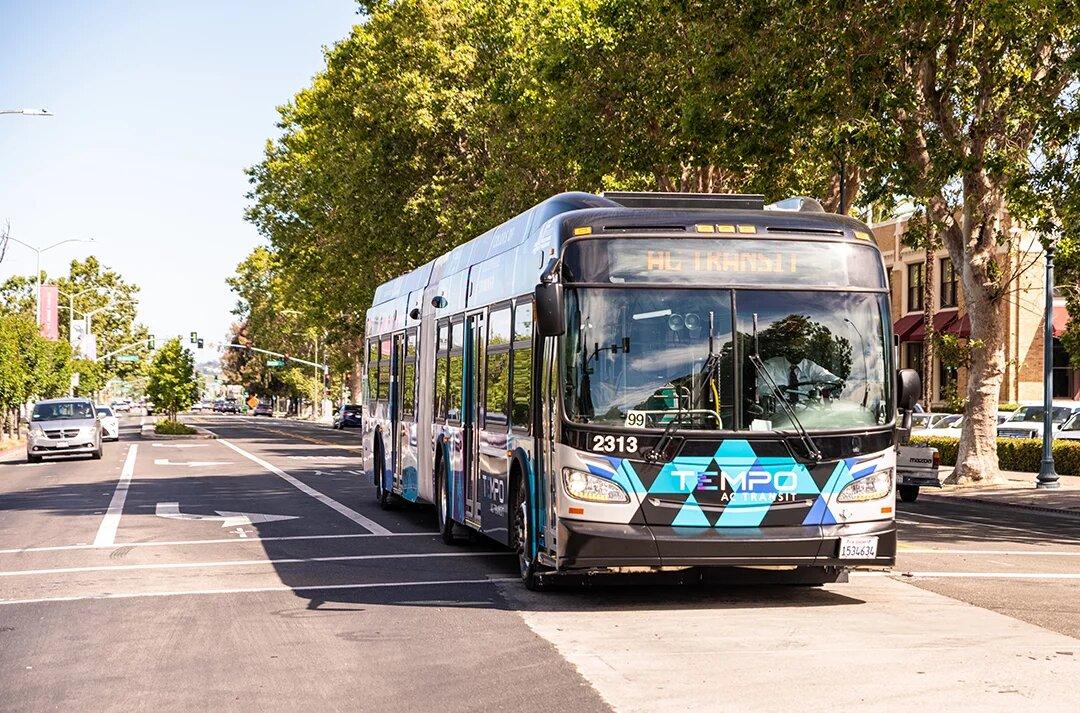 Get there smoother
Tempo is built for reliability so you can connect to the things that move you.
Bus-only lanes increase travel speed and reduce delays caused by traffic.
New traffic signal technology enables faster bus travel by adjusting signals to allow buses to bypass traffic
Riders pay before boarding by tagging their Clipper card or buying a ticket at the station, speeding the boarding process.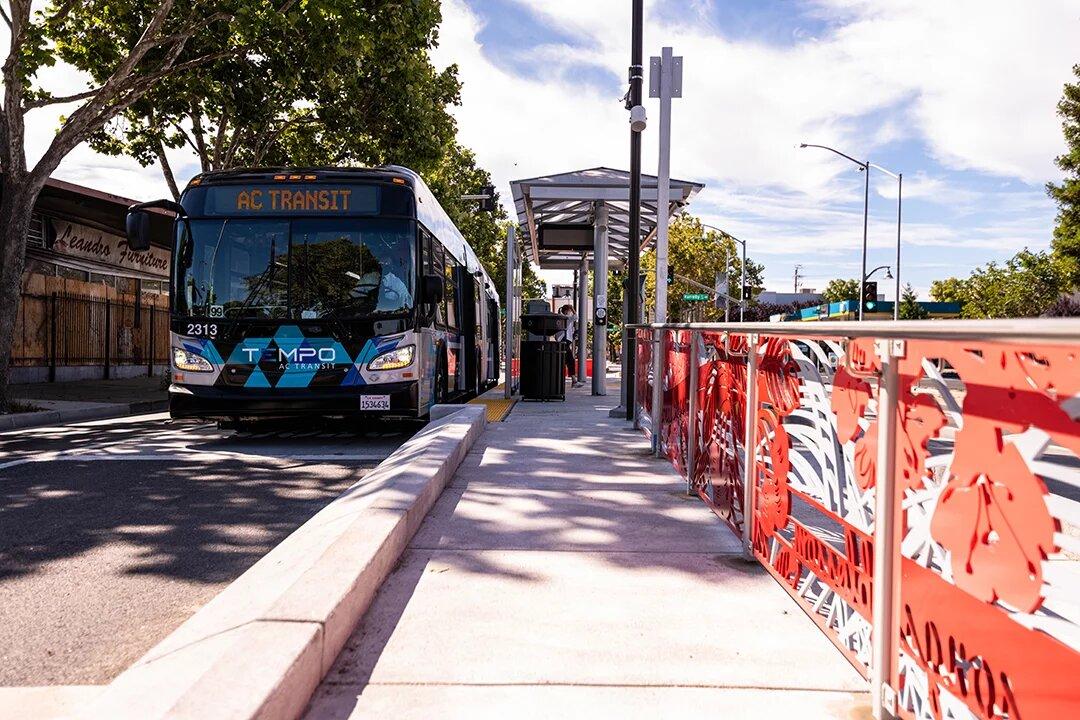 Get there easier
Tempo Line 1T is accessible for all riders–it's built for the way you move.
Tempo station platforms are at the same level as the bus floor to ease boarding for riders with mobility devices, bikes, strollers, and carts, as well as seniors and people with disabilities.
Bikes can be rolled on board and right into a bike rack inside the bus.
Multi-door boarding minimizes crowding by allowing riders to board through multiple doors. To further ease the boarding process, the middle doors are designed for riders with mobility devices or who require priority seating and the back doors are designed for riders with bikes and strollers.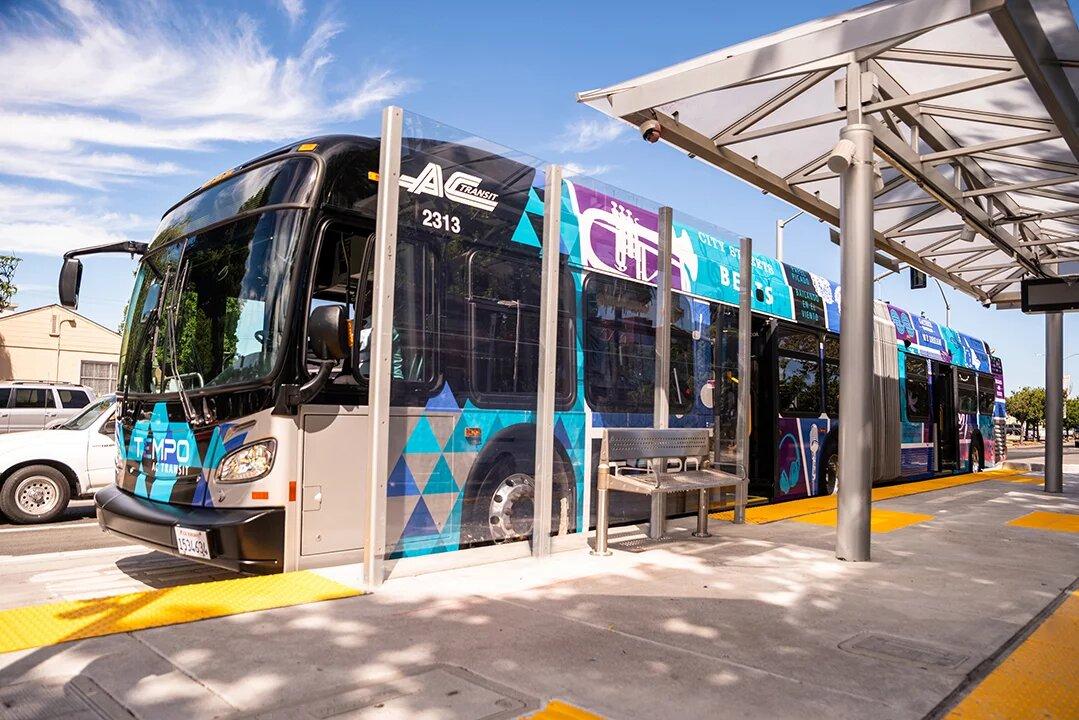 Get there better
Tempo introduces new features to the area—it was designed with you in mind.
​
New lighting and high-visibility crosswalks allow riders to safely access all stations.
Tempo Line 1T features state-of-the-art safety systems like cameras at stations and on the buses.
Median stations reduce street crossing distance.
Tempo Line 1T brings other amenities like miles of new bike lanes, new landscaping, and original artwork by local artists.